What Is This Plant?
Submitted by

David Trammel

on Fri, 09/15/2017 - 13:11
I have a lot of weeds in the garden now, since I've been lax about weeding them out. One viney plant has crawled up my Water Offering, and is now setting some large fruit.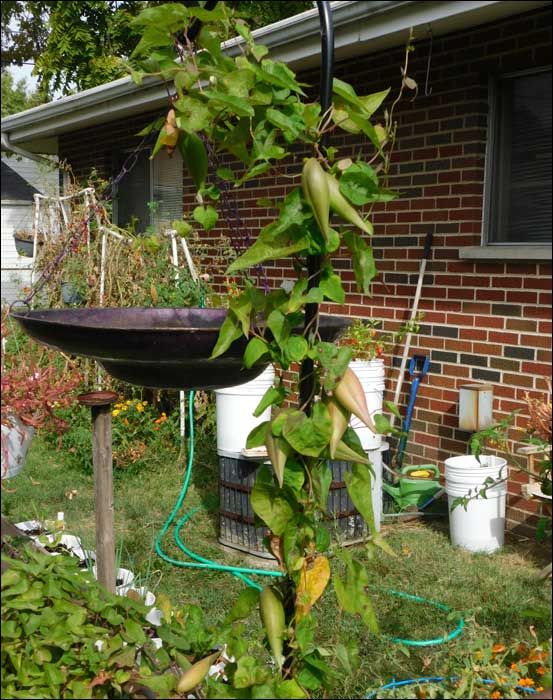 The fruit are 2-3 inches long and very firm.
I left the plant alone since it had very small white flowers which the local bees seemed to like. Before I uproot it and consign it to the green composting trash can, anyone know what this plant is?