Problems with My 2019 Squash Patch
Submitted by

David Trammel

on Sat, 06/22/2019 - 09:30
This is the first year I've tried squash in my small garden.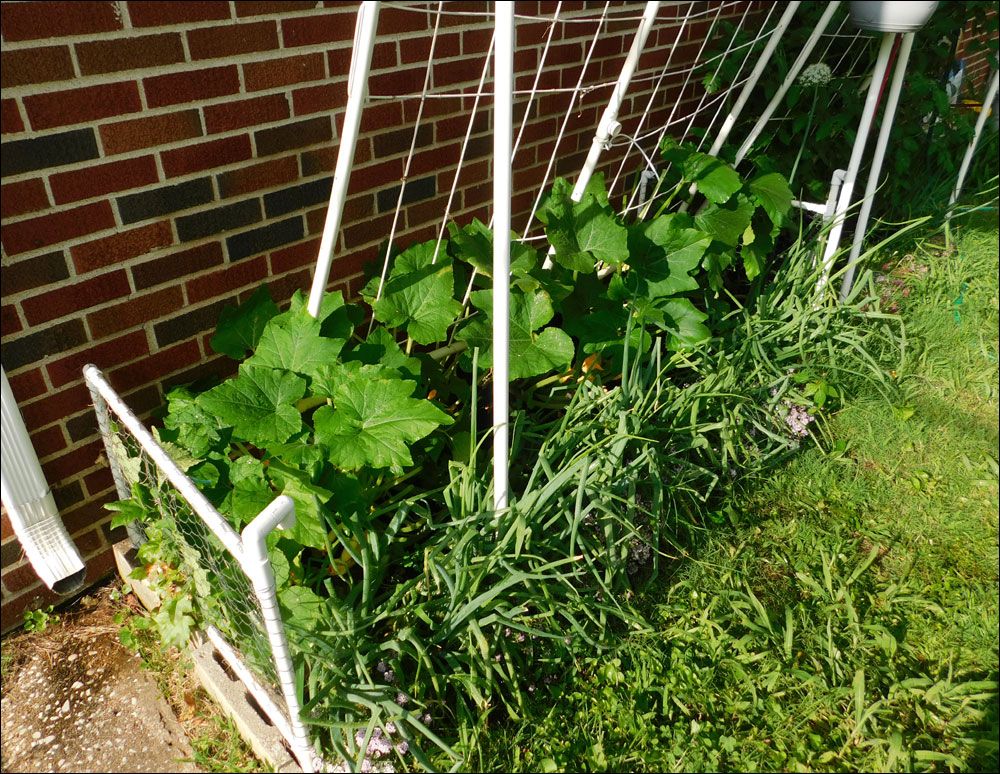 I'm growing 4 plants in one of my against the house beds. I have two yellow squash plants and a zucchini. Was going to be two and two but something, probably a rabbit got one of the zucchinis early. They are companioned with some Australian Brown onions. I seed started the onions back in March and planted them about two months before I put in the squash, to give them time to grow tall enough to not be over shadowed by the squash. As it is, I've trimmed back a few of the squash leaves (huge things lol) that get over the onions. I've got tons of flowers and some baby squash growing.
One thing has come up. I've got either a bug or a disease on a few of the leaves.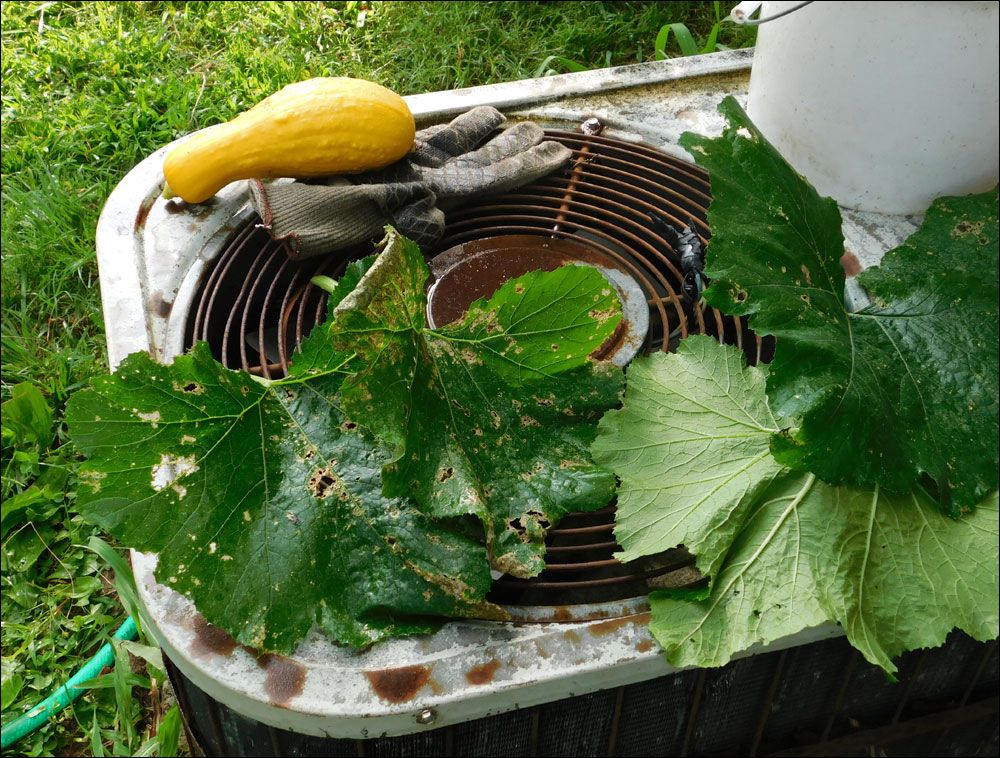 Here is a close up of the damage.
I cut off all of the leaves that had this problem. Luckily it looks to be on just one plant. I looked for any small bugs but didn't see any (like aphids).
Any ideas on what the problem is?