A Bucket Full Of Peppers
Submitted by

David Trammel

on Fri, 09/15/2017 - 12:42
What would you do with a bunch of hot peppers?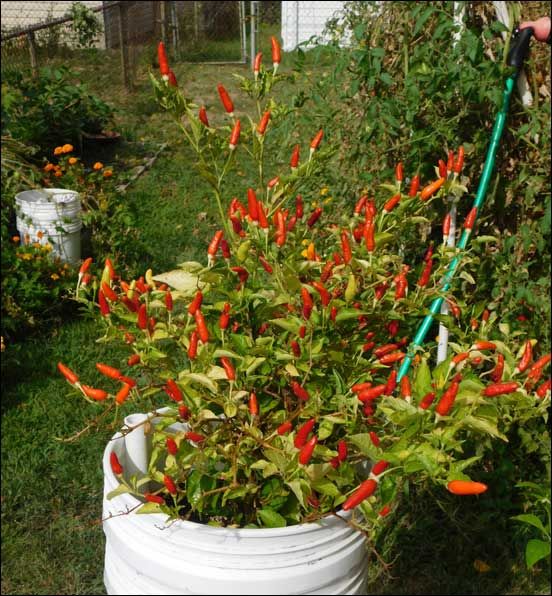 My monster bush of Jalapenos.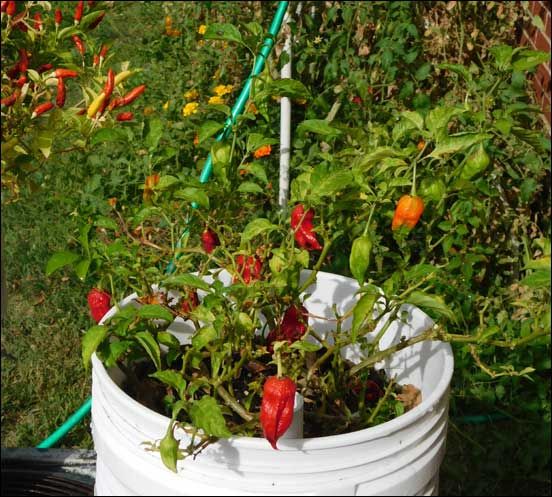 My best of three Habanero plants. The others don't have as many.
I have been trying to grow hot peppers like these, more as a teaching moment than as actually wanting them as a food supply, so I am wondering, what should I do to preserve this harvest?
I have that small electric food drier, so I could dry them. Would a good drying then a grinding be useful to make shakable pepper?
I don't use many real peppers in my cooking, mostly because I don't buy them, though I do add alot of hot sauce to most of my meals. Especially my salads and my Asian dishes. Perhaps cook a stir fry this weekend and add peppers instead?