Kale Trees
Submitted by

David Trammel

on Sun, 10/17/2021 - 18:26
This is unusual, allowing Kale to set a trunk and become perennial. Leave it to a Tasmanian, lol.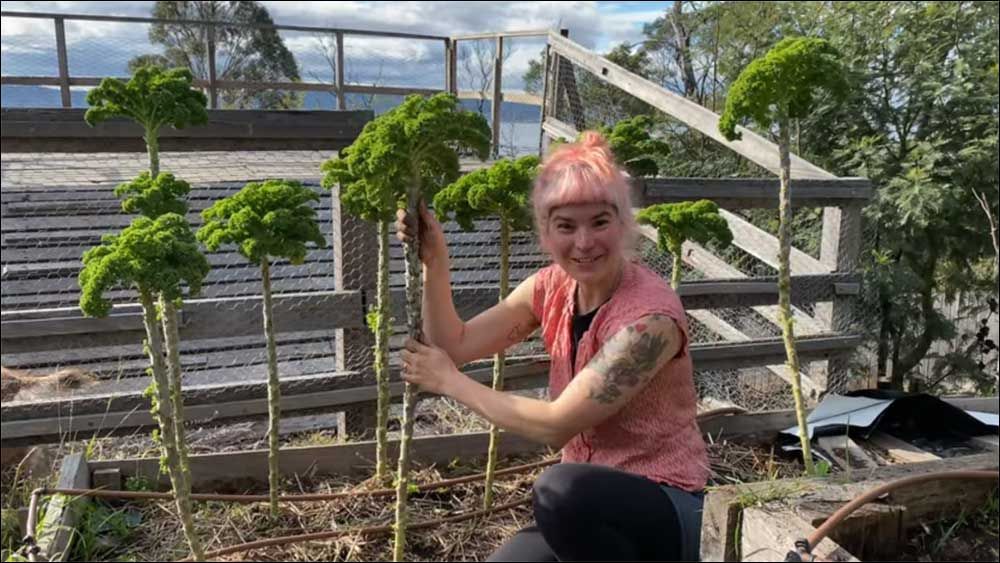 Video: Perennial Kale "Trees"
She, Hannah Moloney, says that doing this causes the plants to need less water. I'm guessing their roots dig deeper than lower varieties. I wonder how the leaf taste and production changes when the plants flower and set seeds? And whether they handle colder Winters like what I get here in Missouri
You could create a whole miniature food forest with these! Put them around your fountain with some rocks and a miniature Japanese tea house.
---
Added bonus: Kale Chip Recipe: https://goodlifepermaculture.com.au/o-make-kale-chips/